NOVA_XX et l'IRCAM le 3 février 2022
"Human, too Human... the Semantics and Movements of the Aftermath".

Within the framework of the NOVA_XX Biennial, a round table takes place at Ircam, on the 3rd of February at 6.30 PM, with the artists - researchers:
Pascale Barret, Cindy Coutant, Carla Marand, Émilie Notéris
Moderation Sarah Fdili Alaoui
Introduction Stéphanie Pécourt

FREE ENTRANCE or to be followed live on our IRCAM YouTube link: https://youtu.be/jre6c9fx-TE
Organization Sarah Fdili Alaoui (Université Paris-Saclay, LISN), Stéphanie Pécourt, Sara Anedda (Centre Wallonie Bruxelles), Frédéric Bevilacqua (Ircam-STMS), Suzanne Berthy and Sylvie Benoit (Ircam)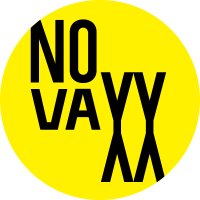 This meeting follows the series of seminars crossing the themes of feminism, music and technology, organized by the Ircam and the Centre Wallonie Bruxelles :
links:
https://www.ircam.fr/agenda/feminisme-musique-technologie/detail/ 
and
https://medias.ircam.fr/xf813f8
The NOVA_XX Biennial is dedicated to Technological, Scientific and Artistic Intricacy, in the light of the feminine and the non-binary and in the 4.0 era.:
To supplant the thought of unity by a thought of complexity, multiplicity and irreducibility to a denominator - to decoincide our modes of knowledge such could be summarized one of the watchwords of NOVA_XX.